I've never liked the way the fuel lines press into GoPed tanks, just like small two stroke yard equipment. Suitable for that application, I don't feel it's up to the standards currently being set by enthusiasts.
Tools needed:
Fittings
Fuel line
Filter (optional)
Needle nose pliers
2 - 10mm open end wrenches
As pictured the fittings have a flat flange with installed o-ring to generate a good seal. These fittings also allow you to run the in tank fuel filter and they are installed in a similar fashion.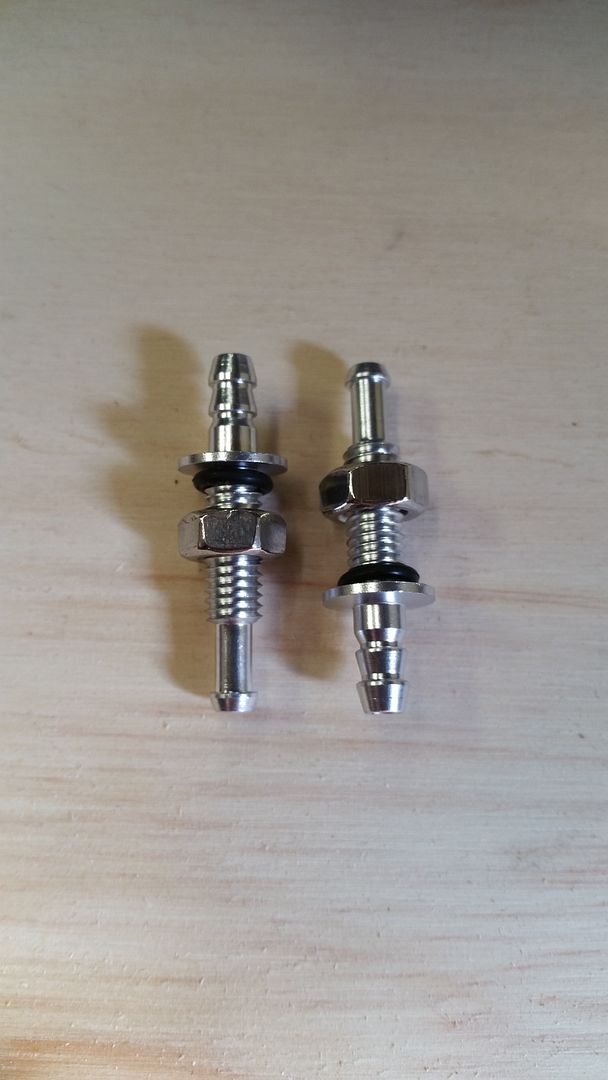 Feed the fuel line through the desired hole in which you would like to run the feed line with the filter. Install filter with a short piece of fuel line to the side with the flange. Connect the threaded end of the fitting to the fuel line that has been fed through the tank. Now pull the fuel line through to attach the fitting.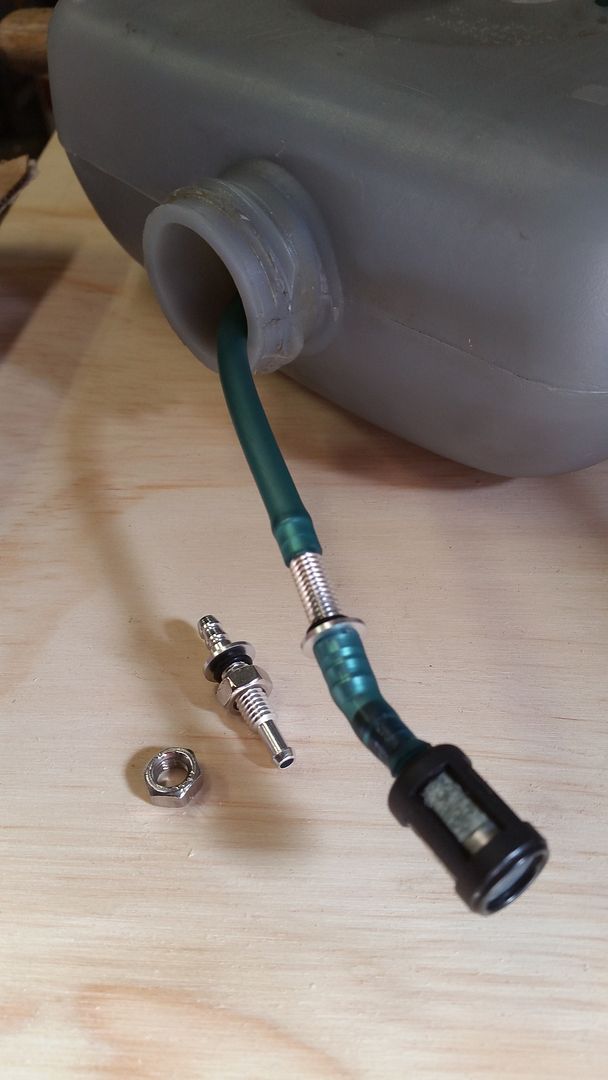 Now holding the tank in a fashion that gravity keeps the fitting from falling in the tank, gently remove the fuel line used to feed it through.
Now applying pressure with your index finger, hold the fitting and place the washer on. Now pinch the end of the fitting so the washer drops in place. Use the same method to install the nut. It's a little tedious but well worth the effort.
Now install the fuel line and hold the fitting on the shank using the fuel line for protection. It's important you don't mar up the shank, it could cause abrasions to the fuel line which in turn will cause premature failure ie. leaking fuel line.
It's
important
not to rotate the fitting too much through this process, it can cause the o-ring to wad up and not create a fuel proof seal.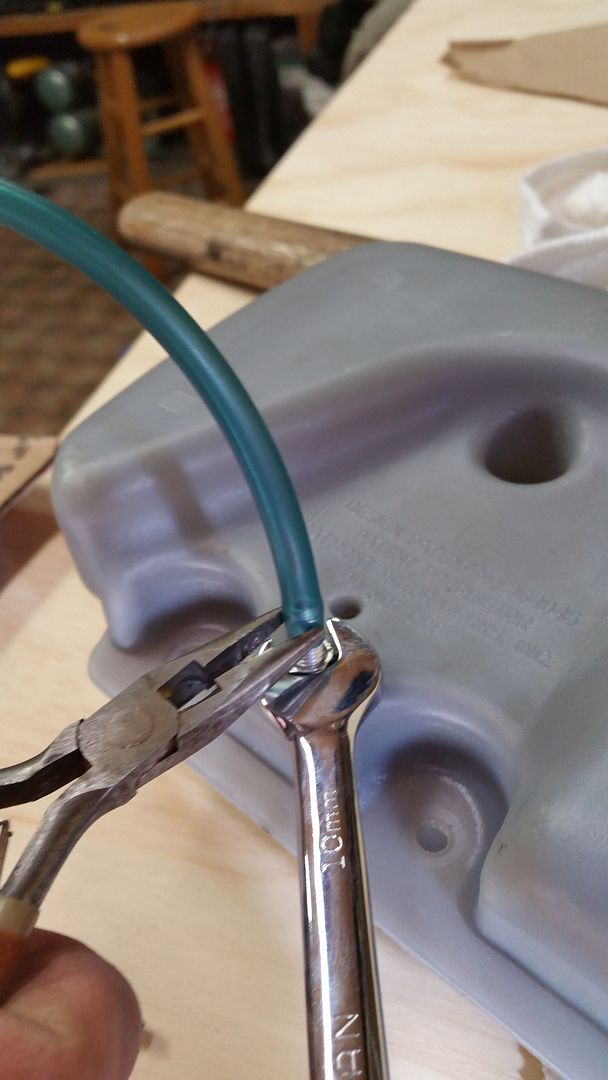 Now install the second nut to achieve a double nut locking method and use both wrenches to apply the technique.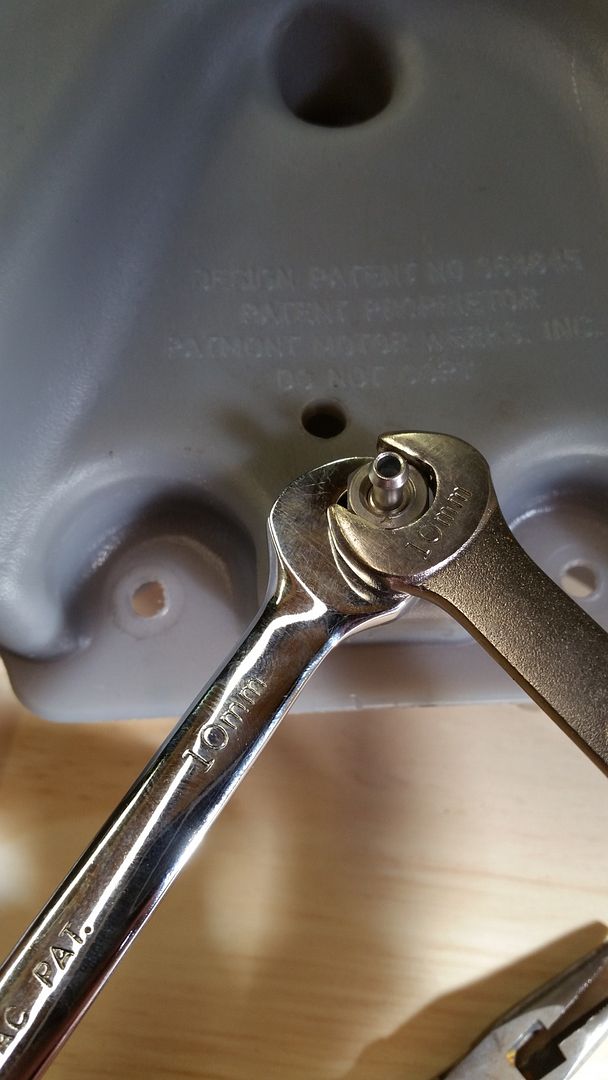 Now install the other fitting with the same process and you're good to go. I have been running these on my 40 for roughly two years and not one drop has ever leaked out of my tank. It makes installing new fuel line a breeze and they look good too, not that you ever really see them when they are installed. None the less, they function great!